DISCOVER LIVE ENTERTAINMENT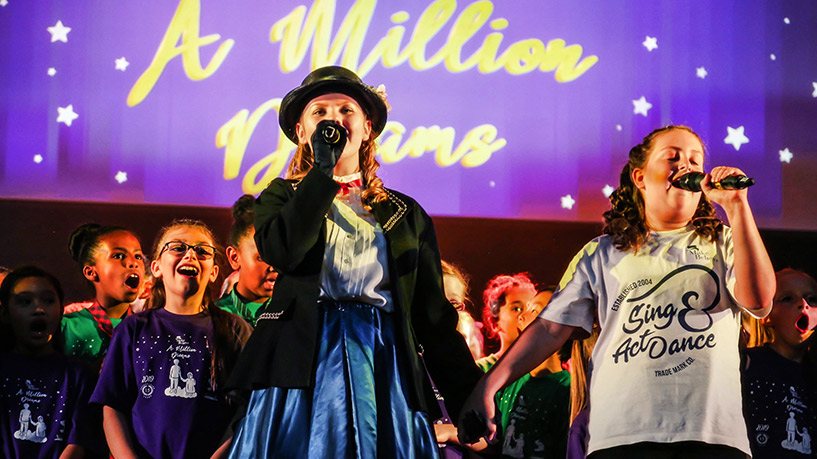 To celebrate our 16th year, we are taking you on a once in a lifetime journey on this MB Airways flight. Make Believe is a true global brand spanning three continents with a Destination that demonstrates our amazing growth. For the 2020 show, students will travel to destinations showcasing an amazing variation of music and cultures. From Memphis, Tennessee (Elvis) to Las Vegas , Nevada (the Rat Pack), from Tel Aviv (Fiddler on the Roof) to  Cairo (Prince of Egypt), with the final stop in London celebrating a raft of West End musicals.
Passports and tickets ready for inspection!
Destination's ready so buy your tickets and check in!
We know there are thousands of young people out there with a great voice we've been working with talented young people for 15 years. With 3500-plus students, 50 schools, a production company and a leading talent agency, Make Believe is one of the UK's most successful and exciting performing arts companies. Now we are looking for that special voice that can propel a youngster to stardom! In partnership with intu Milton Keynes, One Dream is a talent show with an amazing £1,000 prize fund, which will be divided between two age categories.